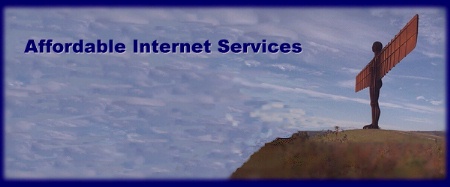 This domain has been registered for a client by HCI Data Ltd.
This site is under development, please check back soon.
If you have any enquiries please contact


How Young Are You?
Enter your own birth date below then click the box at the bottom. (Valid for birthdays between 1901 and 2099.)
---
26 UNNATURAL LAWS
MURPHY'S LAW

Nothing is as easy as it looks; everything takes longer than you expect; and if anything can go wrong, it will and at the worst possible moment.

O'TOOL'S COMMENTARY ON MURPHY' S LAW:

Murphy was an optimist.

WEIDER'S LAW:

Nothing is impossible for the person who doesn't have to do it.

FINAGLE'S LAW:

Once a job is fouled up, anything done to improve it makes it worse.

CHISHOLM LAW:

Anytime things appear to be going better, you have overlooked something.

DONNED'S LAW:

The specialist learns more and more about less and less until he knows everything about nothing, while the generalist learns less and less about more and more until he knows nothing about everything.

GUMPERSON'S LAW:

The probability of anything happening is in inverse proportion to its desirability.

DOUGLASS' LAW:

Clutter tends to expand to fill the space available for its retention.

ZIMMERMAN'S LAW:

Regardless of whether a mission expands or contracts, administrative overhead continues to grow at a steady rate.

MAN' S LAW:

No matter what happens there is always somebody who knew it would.

THE UNSPEAKABLE LAW:

As soon as you mention something. . . . . .
. . . . . . if it's good it goes away
. . . . . . if it's bad, it happens.

NONRECIPROCAL LAWS OF EXPECTATIONS:

Negative expectations yield negative results. Positive expectations yield negative results.

HOWE'S LAW:

Every man has a scheme that will not work.

ZYMURGY'S FIRST LAW OF EVOLVING SYSTEMS DYNAMICS:

Once you open a can of worms, the only way to re-can them is to use a larger can.

ETOREE'S OBSERVATION:

The other line moves faster.

SKINNER'S CONSTANT (FLANAGAN'S FINAGLING FACTOR):

That quantity which, when multiplied by, divided by, added to, or subtracted from the answer you get, gives you the answer you should have gotten.

LAW OF SELECTIVE GRAVITY:

An object will fall so as to do the most damage.

GORDON'S FIRST LAW:

If a research project is not worth doing at all, it is not worth doing well.

MAIER'S LAW:

If the facts do not conform to the theory, they must be disposed of.

HOARE'S LAW OF LARGE PROBLEMS:

Inside every large problem is a small problem struggling to get out.

BOREN'S FIRST LAW:

When in doubt, mumble.

THE GOLDEN RULE OF ARTS AND SCIENCES:

Whoever has the gold makes the rules.

BARTH'S DISTINCTION:

There are two types of people: those who divide people into two types, and those who don't.

SEGAL'S LAH:

A man with one watch knows what time it is. A man with two watches is never sure.

NINETY-NINE RULE OF PROJECT SCHEDULES:

The first 90% of the task takes 90% of the time, and the last 10% takes the other 90%.

FARBER'S FOURTH LAW:

Necessity is the mother of strange bedfellows.
---
Visit some of the sites that use our hosting service